Sunday, October 14, 2018
Including a Kids One Mile,
5-Mile Classic, 5k Run/Walk
and 5-Mile Speed Walk!
All events incorporate part of the Mass Central Rail Trail and start on Depot Road, at the intersection of West and Hardwick Roads in New Braintree
Check out the routes for each race!
Starting Times: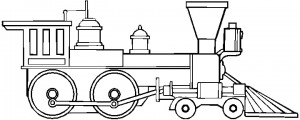 Kids One Mile at 9:30 am
5-Mile Speed Walk at 9:50 am
5-Mile classic at 10 am
5k Run/Walk at 10:05 am
Kids One Mile and 5k Run/Walk are entirely on a flat course. The 5-Mile Classic and Speed Walk are a hilly road and trail races with a flat fast finish on the Mass Central Rail Trail.

Races begin and end at the site of the former New Braintree Train Station, travel past scenic farmland, through deep woods, and skirts the Ware River. Adults must accompany children running the 5-mile classic. Each mile is marked and mid-run water stop provided. Post race refreshments and free raffles for entrants.
Race entry fee: $20.00 per adult. $10.00 for children age 13 and under. Discount of $10 for MA State employees and Veterans.  All fees are non-refundable.  Adult registrations received by September 14, 2018 will receive a T-shirt. For children registered by September 14, 2018 please include an additional $5.00 for a T-shirt.

Registrants who bring two NEW runners will receive a Coffee Shop gift card!
Participating coffee shops includes Country Gourmet in Barre, Mimi's Coffee Shop in Hardwick and Rose 32 Bread in Gilbertville.
Registration: Begins at 8:30am and ends at 9:30am on October 14th.
Click here to get the registration form to register by mail.
Make checks payable to: East Quabbin Land Trust, Inc.
Mail to: P.O. Box 5, Hardwick, MA  01037-0005
Age Groups: 18 & Under, 19-29, 30-39, 40-49, 50-59, 60-69, 70+
Prizes will be awarded to the overall first male and female finishers, and special gifts for the top finishers in each category!
To register now… USE THE NEW ONLINE REGISTRATION PROCESS by clicking here.
 Here's a 10 minute slide-show video of the 2017 Station Loop Ramble with pictures from Brian Miner and Steve Olvio. Enjoy!